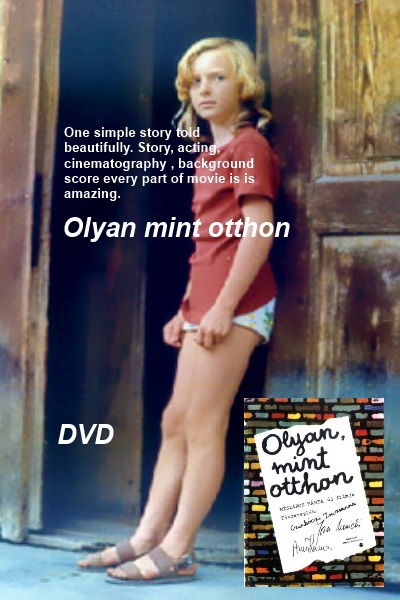 Скачали фильм 32 630 раз(а).
Olyan mint otthon 1978 VHSRip RbA
Olyan mint otthon
Hungary, 1978
110
Режиссёр (Director):
Martha Meszaros
Качество (Quality):
MP4 VHSRip 640x480 - size: 1.48Gb
В ролях (Cast):
Tamas Banovic, Ildiko Szabo, Andras Flds
In this study of the relationship between a man and a little girl, Mészáros's growing interest in exploring the male psyche from a woman's point of view is evident. Andras, an ex-professor who has just returned to Hungary from living in America, is egotistical, grumpy, and in culture shock; but to the small Zsuzsa he represents a possibility for escape and freedom — and the father she always wanted.
Информация
Посетители, находящиеся в группе Гости, не могут оставлять комментарии к данной публикации.