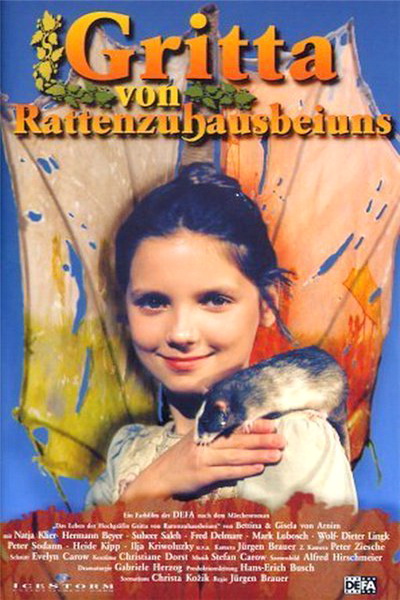 Скачали фильм 12 507 раз(а).
Gritta vom Rattenschloß
Gritta vom Rattenschloss
East Germany, 1984
80
Режиссёр (Director):
Jurgen Brauer
Качество (Quality):
?
В ролях (Cast):
Nadja Klier, Hermann Beyer, Suher Saleh
The tale of young Gritta who lives with her father, an unsuccessful inventor. When her new stepmother tries to put her away in a convent she discovers some dark secrets there. Based on the book Gritta von Rattenzuhausbeiuns by Christa Kozik. A man striving to make a machine for the king marries a woman since, in the long-run, he feels this will better assist him with the invention. Soon, thereafter, the new wife sends the fellow's one-and-only daughter (Nadja Klier), roughly thirteen, to a nunnery. There, the lass learns of a plot against the king and escapes with some other girls in an attempt to warn him. While in route, the land's prince is encountered; he falls in love with our young heroine but must learn to accept that she is also fond of another male peer. A unique, interesting adventure/fantasy made in East Germany shortly before the end of the Communist regime. "Rattenzuhausbeiuns," by the way, is translated "Rats-at-home-by-us."
AVI DVD-Rip 656x368 700 MB Germany
Информация
Посетители, находящиеся в группе Гости, не могут оставлять комментарии к данной публикации.