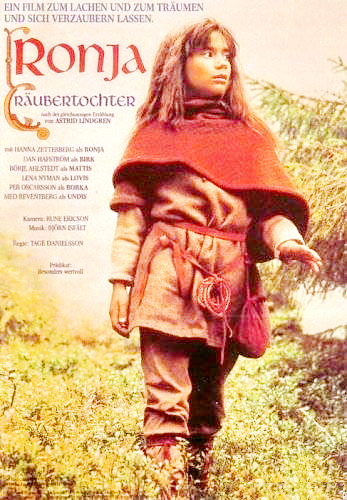 Скачали фильм 9 251 раз(а).
Ronja Rovardotter 1984 SWEDiSH SWESUB DVDRip
Ronja Rövardotter
Swedish, 1984
120
Режиссёр (Director):
Tage Danielsson
Качество (Quality):
AVI DVDRip 720x406 - File Size: 1.55 GB
В ролях (Cast):
L.O. Abrahamsson, Georg Adelly, BöRje Ahlstedt, Anders Alben, Viveka Anderberg, Rune Andersson, Lennart Aspegren, Judith Benedek, Bo Bergstrand, Ricky Bruch
During a storm, lightening strikes and physically divides a castle in two, as well as the loyalties of its inhabitants. Years later, a girl (Hanna Zetterberg) from one side of the fortress and a boy (Dan Hafstroem) from its other, both about twelve years old, become friends and run off into the wilderness when their parents try forcing them apart. Might these youngsters bring everyone back together again by the time the ending credits roll?
Информация
Посетители, находящиеся в группе Гости, не могут оставлять комментарии к данной публикации.