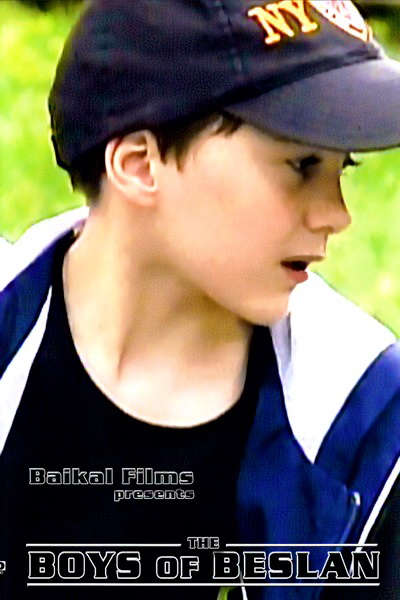 Скачали фильм 5 597 раз(а).
Мальчишки Беслана 2005 DVD5 Рус (Subtitles: English)
The Boys of Beslan
Россия, 2005
47
Режиссёр (Director):
Andrey Ivanov
Качество (Quality):
VOB DVD5 720x480 - Размер: 3.42Gb
В ролях (Cast):
Brothers Kazik and Asik Aliev
Baikal films presents The BOYS OF BESLAN featuring the Survivors of the Beslan Schoolhouse Hostage Crisis... May 25th, 2005 is the last day of school in Beslan, Russia, celebrated with the ceremony of the last bell, where a graduating senior carries a new student around the assembly ringing a bell for the last time. The school year started September 1st and was to be no different than any other. Tragically, within 48 hours, everything changed. Chechen rebels crafted an intricate plot to take hostages at the school. A bomb was detonated by accident and 334 hostages were killed. 172 of them were children. THE BOYS OF BESLAN is not so much about the slaughter of innocents, but rather the spirit and resiliency of youth, embodied in the shining faces of young survivors Kazik and Asik Aliev, twin brothers. For even as they speak so sadly of the horror the witnessed that dark day in September, there is still the twinkle of hope in their eyes. .... a documentary chronicling a simple day in the life of these two boys, from waking in the morning, to breakfast, and their remembrances about the event. Production note: The two brothers featured in this film had never been back to the school since the event and were reluctant to step inside. Haunting anyway as the camera surveys the damaged buildings. The school has never been re-opened.
Информация
Посетители, находящиеся в группе Гости, не могут оставлять комментарии к данной публикации.